Vaelensi Ale and half pint glass gift set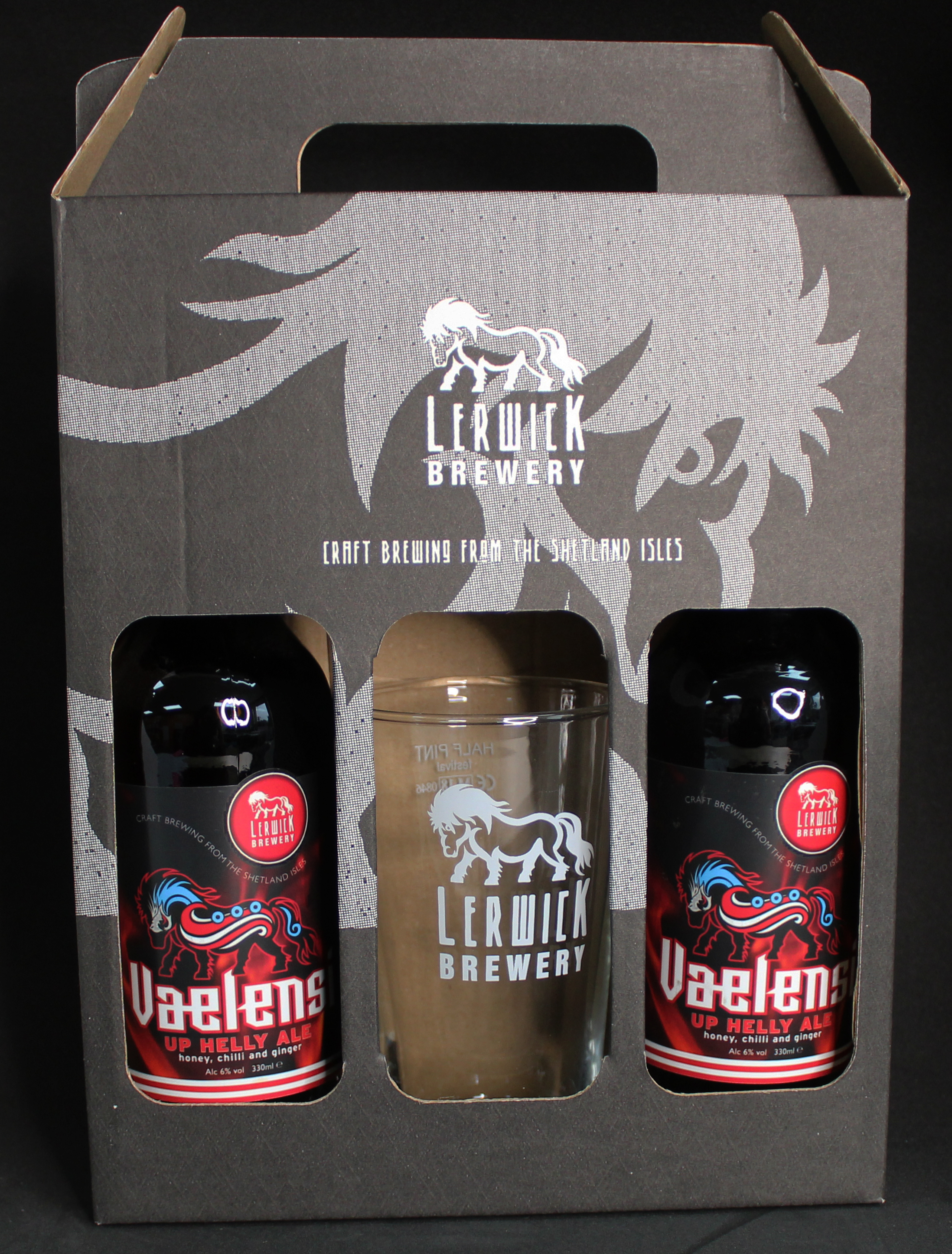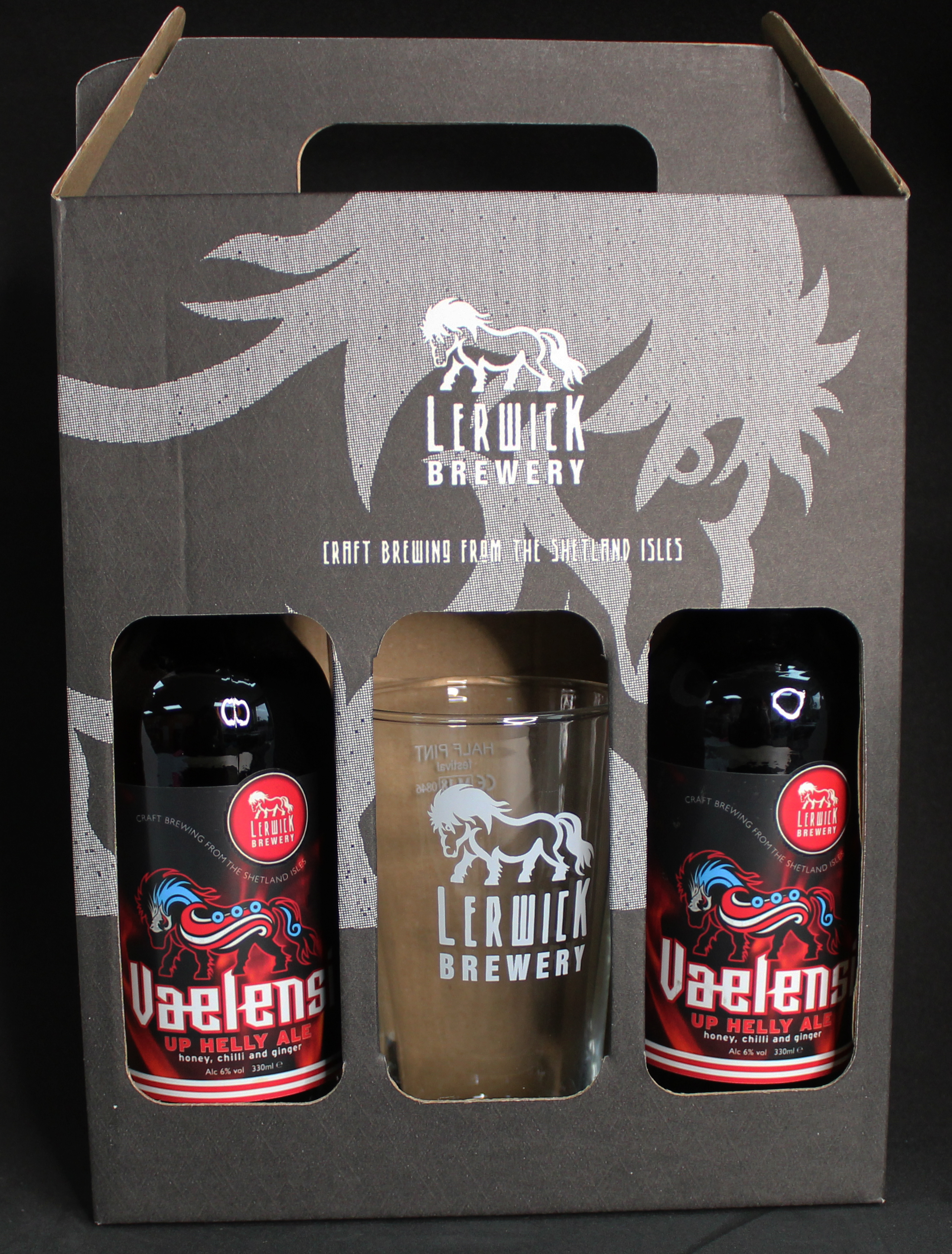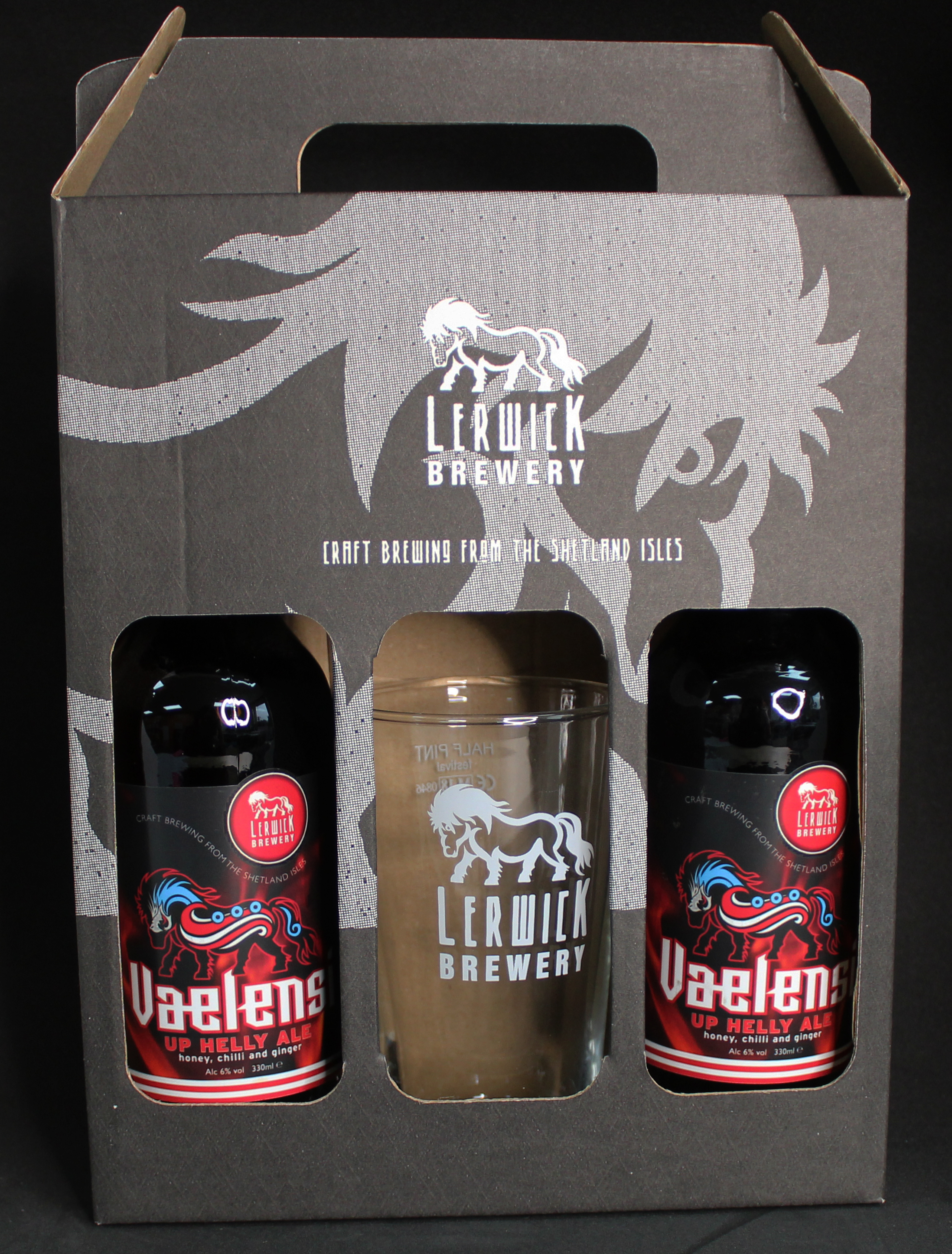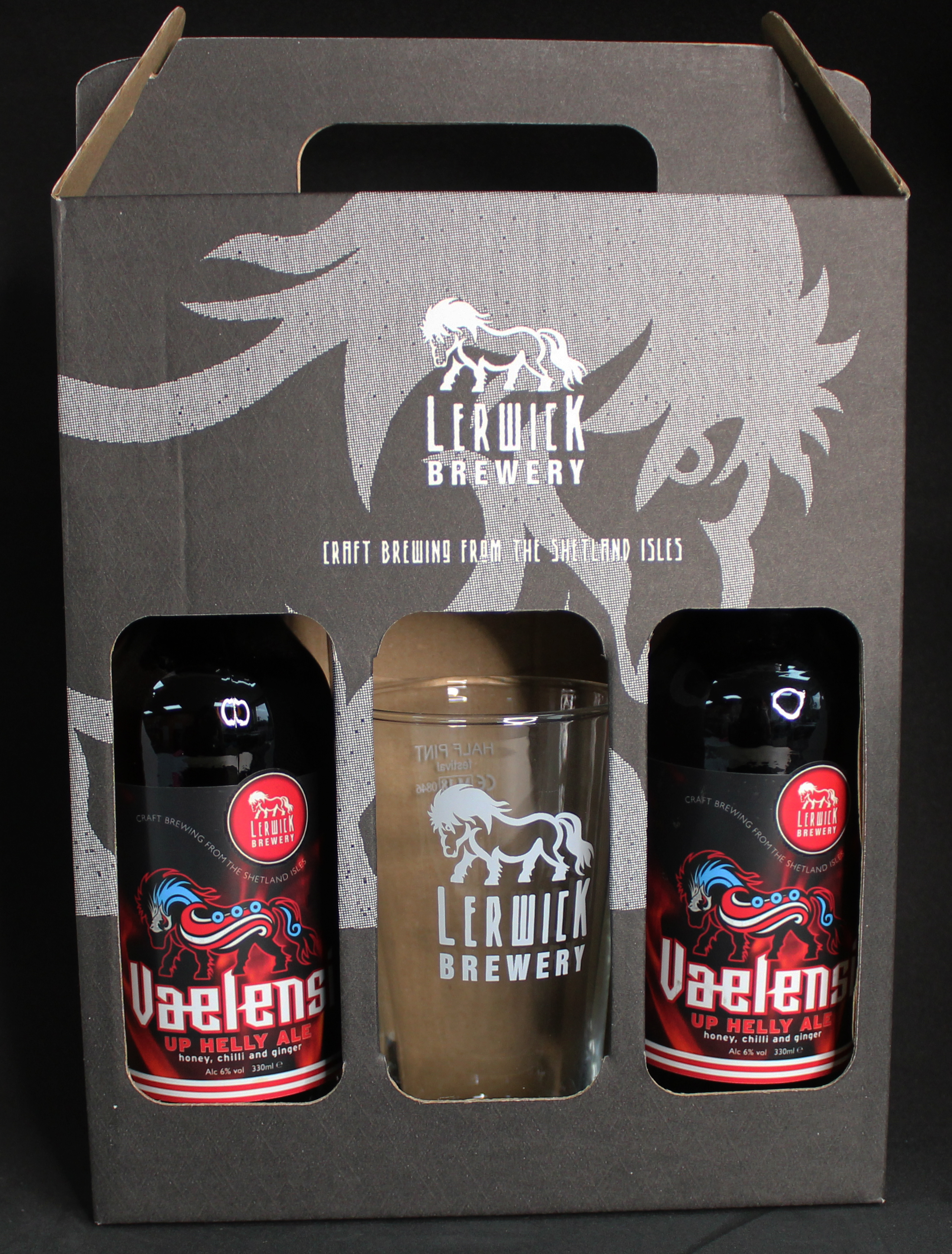 Vaelensi Ale and half pint glass gift set
Lerwick Brewery Vaelensi Up Helly Ale Gift Set
Perfect for birthdays, anniversaries and Christmas.
Includes:
x 1 branded Lerwick Brewery hald pint glass
x 2 Vaelensi Up Helly Ale 330ml bottles
Vaelensi Up Helly Ale
Vegan Friendly Craft Beer
6% ABV
Bottle size: 330ml
Lerwick Brewery has just released its first seasonal release of 2019 to coincide with the 12 Up Helly Aa fire festivals that take place in the islands to celebrate both the end of winter and Shetland's Viking heritage. Vaelensi Up Helly Ale is brewed to a punchy 6% with chocolate malt, honey, chilli and ginger to give a sweet and fiery beer to channel the spirit of our Viking ancestors. Named after the violent, stormy weather that characterises a Shetland winter, Vaelensi brings enough heat to cut through like the most ferocious Viking warrior, while the sweet honey helps to shield the warmth enough to create a beer you'll axe for again and again.